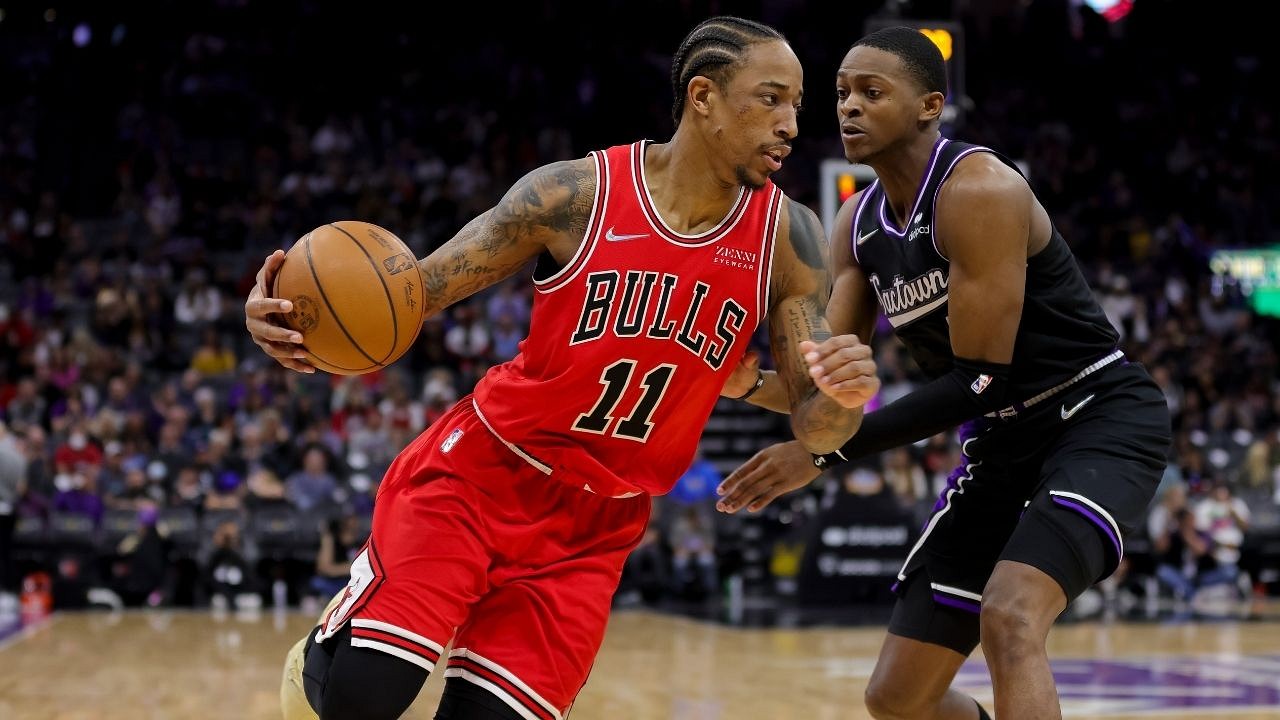 'DeMar DeRozan felt like a video game': Alex Caruso praises teammate and Bulls superstar on 35-point game streak against Wilt Chamberlain
The Chicago Bulls' ship this season may be sinking fast right now, but Alex Caruso can count on DeMar DeRozan during the clutch.
The last few weeks have been really bad for Windy City basketball fans. Their hometown team dropped in the Eastern Conference standings similar to the Brooklyn Nets after KD's injury.
They are now 2-8 in their last 10 games, just 5 games ahead of 8th seeded Brooklyn. With the return of Kevin Durant, the Nets seem to be getting back into shape at just the right time for their playoff hopes this year. Chicago, meanwhile, is moving in the other direction.
DeMar DeRozan has been their only constant throughout a season with several ups and downs. However, most pundits believe they don't have enough talent to survive against the league's top superstars in the playoffs.
Also Read – Dennis Rodman Committed Treason, Man! Mike Tyson has expressed his disappointment with the retired NBA star after defending Kim Jong-Un.
Nonetheless, it will be good to see them back in the playoff picture, perhaps with a chance to create an upset. The likes of Alex Caruso and DeMar DeRozan will certainly be eager to show their mettle this time around.
Alex Caruso Couldn't Really Believe What DeMar DeRozan Did In Those 2 Weeks In February
The former Lakers defensive ace was ruled out for the entire month of February with an injury concern. While watching DeMar DeRozan go after EVERYONE across the league from the sidelines, Alex Caruso says he was totally exalted:
"It's just a video game. Like at this point, it's like it's not real life, right? Dude ain't known for shooting 3-point first then hit 2 Consecutive 3-point winning points.One of them on one leg.
Also Read – Hell No, I'm Not Wearing That Shit! Giannis was defiant wearing a knee brace in the NBA Finals against the Suns after seriously injuring his left leg.
"Like these are pictures you take when you're having fun with your summer workouts and having fun, you know, playing after pickup or something. He just does that.
"And then the streak he had before the all-star break, which was when I was out with my wrist. Was it like 8 games in a row of 35+, while shooting 50% or more from the floor?
"I think my career high is around 32 so I did it like once. He did it like 1 week, 2 weeks straight. Dude is just a special talent, dude!
Considering how underappreciated DeMar DeRozan has been for most of his career, all of that love is well justified. He's the Bulls' best prospect as they head to the playoffs.