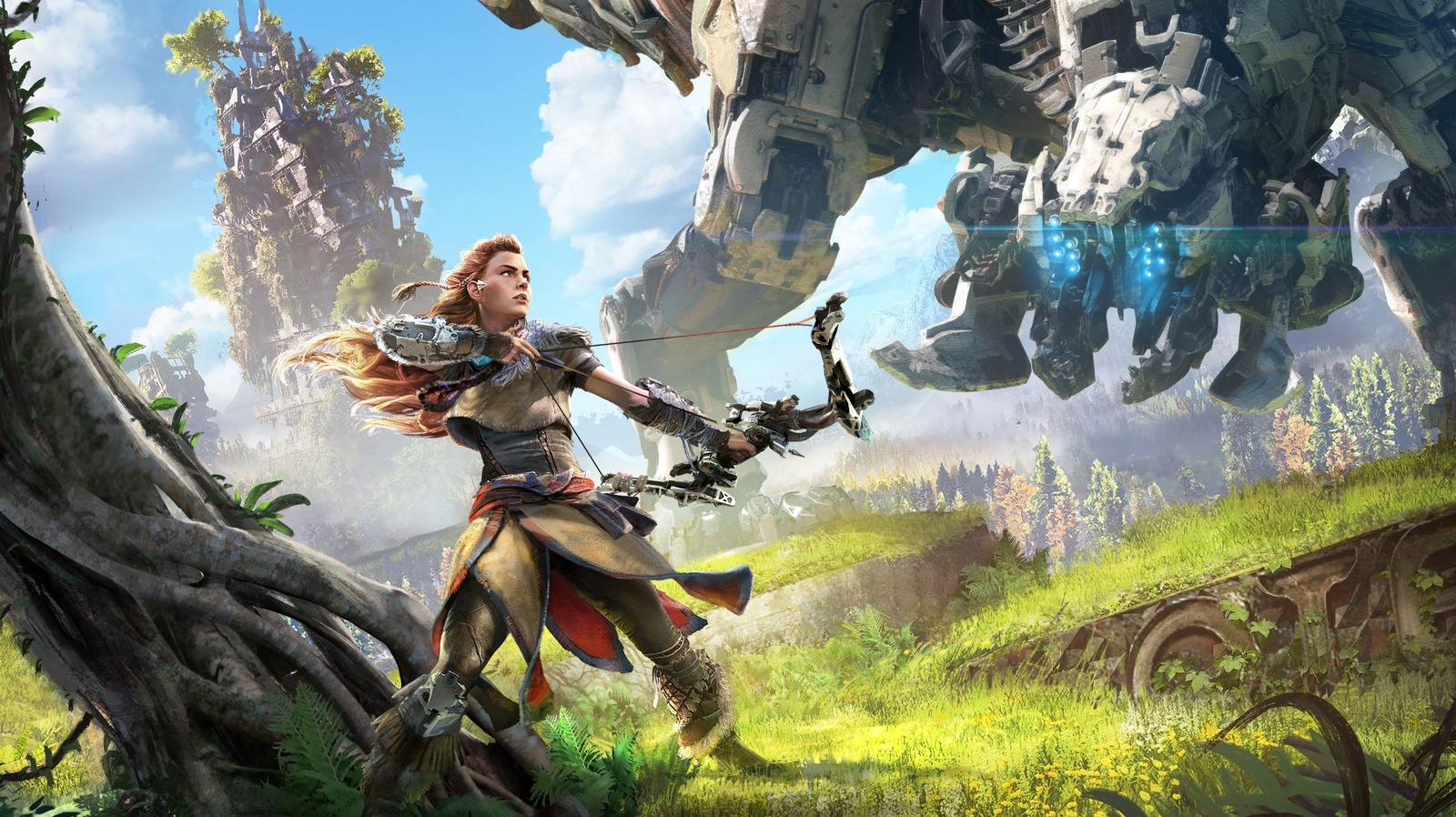 Everything We Know So Far About The Video Game Adaptation
Joining Blackman is writing partner Michelle Lovretta, whose track record includes the final season of "The Umbrella Academy" and SyFy's "Killjoys." It's unclear who else is contributing to the project, and even though PlayStation Studios is developing "Ghosts of Tsushima" closely, it appears Netflix has significant control over "Horizon Zero Dawn." That said, the creative team is committed to staying true to the source material.
Talk to Netflix tudumBlackman confirms that the live-action series will closely follow the game's storyline and setting:
"Guerrilla Games has created an incredibly lush, vivid world of men and machines that find themselves on a collision course to oblivion. Their salvation comes in the form of a young warrior named Aloy, who has no idea she is the key to saving the world. Suffice it to say yes, Aloy will be a main character in our story."
Starting with Aloy, the video game's cast of characters is extensive to say the least. However, no cast member has yet been announced. According to a rumor of DanielRPK, the casting process is expected to begin in September 2022. If the rumor is true, that's a pretty quick turnaround considering the project was in the early stages of development just a few months ago. However, given the epic scope of what Netflix is ​​developing, it's fitting that Blackman and his team prioritize "Horizon Zero Dawn" sooner rather than later.