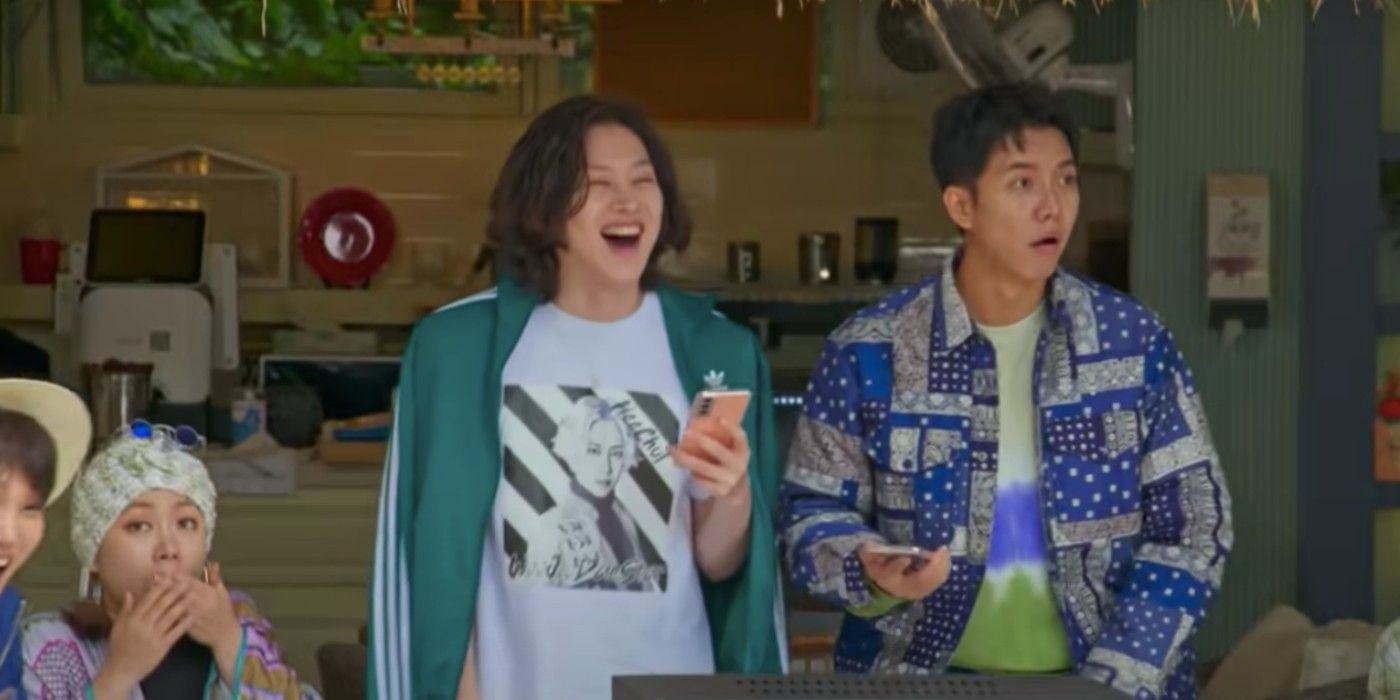 K-Pop Hunks to star in new Netflix reality show
The new Netflix reality show New World stars EXO's Kai and several members of Super Junior.
K-pop fans will be delighted to hear that Netflix created a new reality TV show called New world which features EXO's Kai as well as several members of Super Junior. The show is the latest in the South Korean television series Netflix original shows that the platform has added in recent years. Netflix has found that its Korean offerings, especially K dramas, have international appeal, with shows like Sweet home, Kingdom, and of course, Squid game find fans around the world.
Kai, who is the new show's biggest draw, has been playing in popular K-pop boy group EXO for about a decade now. The 27-year-old, real name Kim Jong-in, is Chinese-Korean and is also a member of the Super M supergroup. While Kai has some acting experience, playing on shows like Choco Bank (2016), Andante (2017), and Spring has arrived (2018), he is best known for being one of the most talented K-pop dancers to ever take the stage. Fans may also be excited to see K-pop group Super Junior's Heechul, Lee Seung-gi, Park Na-rae, Eun Ji-won and Jo Bo-ah perform on the new show.
Related: Mass Effect N7 Day Celebrations Include Legendary Edition Sale & Gear
In a trailer for New world released on Tuesday, a voiceover told candidates that the "new world" is "a utopia for the elect." The voice tells them that during the six days, they will have the opportunity to earn money, and at the end of the six days, that money will become Korean won. The show's set appears to be a lavish property with a mansion, like many reality TV shows, with a competitor commenting in the trailer, "Am I in the new world or in heaven?" " But there are definitely some fantasy and video game elements to what gamers will encounter as well, as the trailer appears to show some type of virtual or augmented reality. The voiceover even tells players that they "will experience things out of this world."
While the setting of New world looks captivating and the star-studded cast will have fans screaming, there are still so many questions to be answered about the show that could impact their interest or boredom. Can only one person get their money back? What will the challenges look like? Can players sabotage each other? What sort of "out of this world" things will players encounter? The trailer mentions "a ghost shop full of wonders", which sounds extremely intriguing, and players will get clues as to what the games are, both of which look promising in terms of entertainment value.
New world was created by Cho Hyo-Jin, who was also behind the beloved Netflix Korean game shows Broken! and Deuxgether. The fact that Netflix gave him yet another show is a good sign. It also seems like it can't be a coincidence though, according to the UK music magazine NME, Kai is slated to release a new solo album in late November, which is pretty close to the show's release date of November 20. Maybe Kai is hoping to attract more international fans before this next musical release.
New world premieres on Netflix on November 20, 2021.
Next: Too Hot to Handle: Why Emily Miller is the Star of Season 2
90 day fiancé: Liz's ex-husband explains why she chose Big Ed over him
About the Author