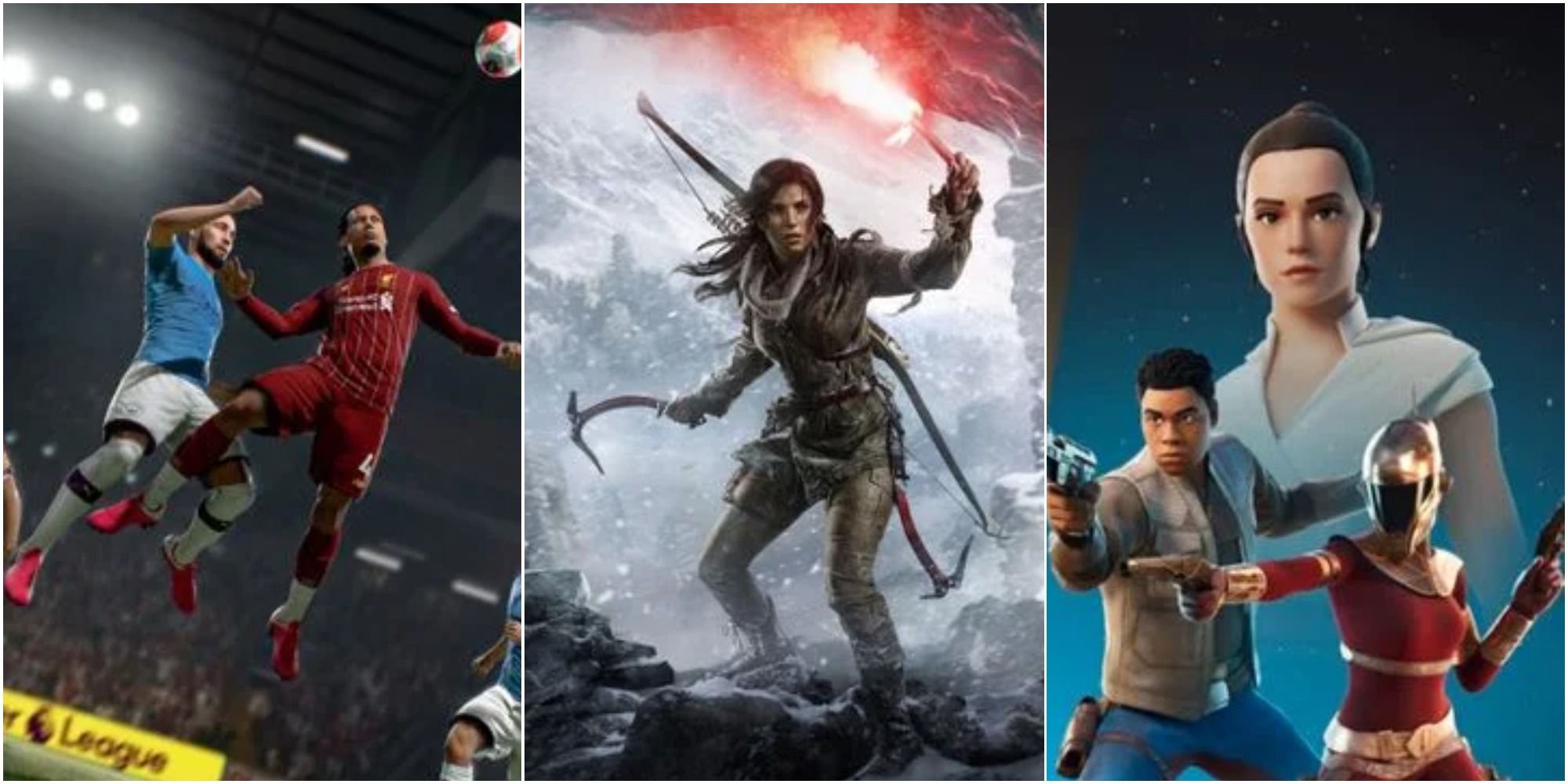 The biggest video game news of the week (April 30
It really wouldn't be seven days in the gaming world in 2022 if there wasn't some sort of news regarding an acquisition. Well, there were plenty in the past week involving Square Enix, Sony, and Bungie, but surprisingly not Xbox. Star Wars fans also had a lot to enjoy, though there wasn't the Jedi: Fallen Order sequel reveal we've all been waiting for, and other developments surrounding PS Plus' big overhaul. Yes, you will be more confused about all of this when you finish reading this.
RELATED: Bungie Is Right To Defend Abortion Rights, And Others Should Join In
Square Enix is ​​selling its studios for $300 million
2022 has been a huge year for video game studio acquisitions and we're not even close to being halfway through the year. From Xbox buying Activision Blizzard to Sony taking over Bungie, there have been big deals already. Embracer buying some of Square Enix's biggest studios this week ranks up there, but the price paid for them isn't. Only $300 million for Crystal Dynamics, Eidos Montreal and Square Enix Montreal. This means that Embracer now owns the rights to Tomb Raider, Deus Ex, and potentially Square Enix's Marvel properties. An absolute steal compared to the amount sold by other studios already this year.

Sony's acquisition of Bungie under investigation
Sticking with the acquisition theme, shortly after Xbox paid $70 billion for Activision Blizzard, Sony revealed that it was adding Bungie to the PlayStation family. A $3.6 billion deal that pales in comparison to the Activision Blizzard acquisition directly, but a lot of money next to Embracer. Much like art, it seems video game studios are now worth what the buyer sees fit. While it may be worth a lot less, the Federal Trade Commission revealed this week that, as is the case with Xbox x Activision, Sony's acquisition of Bungie is under investigation.
PS Plus stacking and new conversion chart from Sony
The new PS Plus which will launch later this month in Asia and other parts of the world next month won't go as well as Sony might have hoped. That's because people keep finding ways to make sure they get Premium, the new service's top tier, for less than they should. Sony closed the latest loophole last week, preventing people from stacking their current PS Plus subscription using prepaid cards. A revamp of its FAQ surrounding the new service now includes conversion charts, letting you know how many months of each tier your cards have, which now cannot be used until the new service launches unless your subscription is over. expires, will be worth. Yes, it's as confusing as it sounds.
Happy Star Wars Day, Have Lightsabers
As was heavily rumored for some time in the lead up to this year's Star Wars Day, lightsabers have once again returned to Fortnite. Popular weapons have been absent from the island for two years, but will now be littered around The Loop with blaster rifles for the next week and a half. Nine of the ten Star Wars skins previously added to the game will also appear sporadically in the Fortnite store, and it seems very likely that Obi-Wan will make his debut in the game very soon. Not to mention, Scarlet Witch arrived in the game to celebrate the launch of Dr. Strange into the Multiverse of Madness.

FIFA finally gets crossplay
The console wars are over, everyone. Can't we all get along? Granted, the console wars will never be over, but that's certainly not what it used to be. You can be Master Chief on a PlayStation if you play Fortnite and Cloud on a Nintendo Switch if you play Smash. You can also play some of the same games with your friends even if you own different platforms and soon FIFA 22 will be added to this list. EA revealed this week that it will begin cross-play testing soon, starting with PS5 and Xbox Series X|S. It will only be available in Online Seasons and Friendlies, but it's a start.

Sonic Frontiers is still on track for 2022
There have been countless examples of studios announcing loose release dates for projects and not mentioning anything at all until a few months before that date, when they reveal that its arrival has been delayed. The makers of the Minecraft movie didn't even do that, letting its March 2022 release date come and go without even mentioning it. Sonic Frontiers was starting to feel a bit like that. The next game from the creators of the blue blur was slapped with a holiday 2022 release date and not much has been mentioned since. That was until this week, when Sega assured us that was still the plan. Plus, we also have Origins to guide us until then.
NEXT: The Return Of The Psychonauts Is A Good Sign For Jak
Pokimane calls YouTube an "island" for streamers
Read more
About the Author