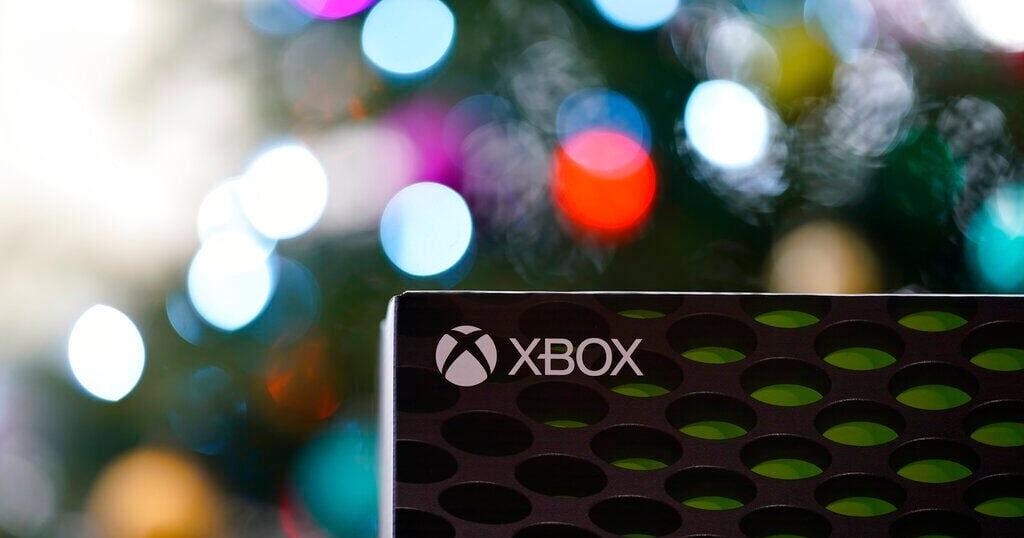 Xbox needs more first-party exclusives, admits Phil Spencer
Jake Valentine, Associated Press

Despite the release of Forza and Halo Infinite, Xbox director Phil Spencer thinks Xbox exclusives are something the console lacks.
Spencer recently appeared on the Same Brain podcast to talk all things Xbox. After discussing what they are currently playing, the topic of the future of Xbox was brought up.
Co-host Jenna Ezerik asked Spencer, "What can you tell us about the future of Xbox, whether it's games or ongoing partnerships?" Spencer's response revolved around one of the biggest perceived weaknesses of the Xbox brand: first-party exclusives.
"One thing we've clearly heard loud and clear is that it's been way too long since we released what people would say was a big first-party game," Spencer replied. "We might have our apologies on Covid and stuff, but ultimately I know people are investing in our platform and want to have great games."
"We're excited about 2023. You know, we've talked about upcoming games, and those games are going well. We're kind of outside of what Covid (has done) for the production schedule. And as a industry, we're starting – we've had fewer games this holiday for a while. You mention launches, Call of Duty is coming, God of War is coming, Nintendo has had a good year. In general, we've been a bit light, but I'm looking at 2023, and there's a great lineup of games coming out that are releasing our first real first-party Xbox games from Bethesda."
Spencer also touched on the company's investment in the PC platform and the future of the Xbox Cloud, particularly with the Samsung TV partnership.
As far as exclusive releases go, Spencer's take is perfect. The Nintendo Switch feels like it's constantly releasing exclusives nonstop. Once 2022 is over, the Switch will have seen two versions of Pokemon, Kirby and the Forgotten Land, Splatoon 3, Xenoblade Chronicles 2, Bayonetta 3 and others.
Sony continues to push the power of its exclusive lines, most recently with The Last of Us Remastered and, later this week, God of War Ragnarök.
For comparison, Xbox had a great year with the Xbox Game Pass releases. However, it's been a disappointing story in terms of first-party exclusives. Forza Horizon 5 got an expansion release earlier this year. Halo Infinite has seen several updates, the biggest of which is coming soon. Beyond that, there's not much to write home about.
To Spencer's credit, 2023 is looking better on that front. Bethesda offers two first-party exclusives with Redfall and Starfield. Forza Motorsport 8 is slated for release in 2023. Help is on the way; it will just take a little time.
Deathloop, one of the games released by Bethesda after the Microsoft acquisition, came to Xbox this summer. It was previously a PlayStation 5 and PC exclusive title.
Naturally, the topic of buying Activision came up during the podcast.
Co-host Justine Ezerik asked Spencer, "The Activision news has been quite shocking to so many people, so how is this all going to pan out?"
"We're in the regulatory process right now," Spencer replied, "which means we don't have any decision-making or authority over what Activision is doing…We expect that to end this fiscal year for Microsoft in June. I'm pretty confident in getting the deal done, I'm spending time with the regulators; I think they're doing a good job asking questions."
Although the calendar year ends in two months, Microsoft's fiscal year extends to June 2023.
Spencer also mentioned the "treasure of games" regarding Activision Blizzard's backlog. He also discussed the power of Activision Blizzard King's mobile gaming, something in which Microsoft and Xbox have no reach.
He also reiterated that they will not be removing Call of Duty from PlayStation. "As long as there is a PlayStation, we will ship Call of Duty there."
Although Spencer repeated those comments, Sony expressed continued concern over Microsoft's ongoing deal with Activision Blizzard.
10 Noteworthy November Video Game Releases You Need to Check Out
Soccer Coach 2023
The latest iteration of the popular football sim arrives November 8th. Available on PC, Xbox, PlayStation and Switch.
sound borders
Sega's hedgehog with attitude returns to gaming systems November 8th. Available on PC, Switch, PlayStation and Xbox.
God of War Ragnarök
The second installment of the God of War franchise reboot is one of the most anticipated games of the year. It arrives November 9. Available on PlayStation.
Repentance
A narrative game with a unique art style that takes place in 16e century in Germany. Pentiment is available November 15 on Xbox and PC.
Somerville
You try to keep your family together in this future dystopian game. Somerville is available November 15 on PC and Xbox.
Call of Duty: Warzone 2.0
This battle royale offering from the Call of Duty franchise is free to play and will be released on November 16 on PC, PlayStation, and Xbox.
Goat Simulator 3
When you're a goat, you're apparently not good with numbers, as this is the second Goat Simulator game. Destroy cities, sow chaos and steal, like a goat does. Goat Simulator 3 is available November 17 on PC, Xbox and PlayStation.
Dark Pictures Anthology: The Devil in Me
The latest game in the Dark Pictures Anthology series promises exciting changes and plenty of horror. The Devil in Me slides November 18 and is available on PC, PlayStation, and Xbox.
Pokemon scarlet and violet
Pokémon Scarlet and Violet are the first open-world RPGs in the Pokémon series. Can you catch them all? Pokemon Scarlet and Violet will be released for the Nintendo Switch on November 18.
Just dance 2023
Just Dance's latest installment features new songs and online multiplayer. Just Dance 2023 hits consoles on November 22 and is available on PlayStation, Xbox, and Switch.